User Agreement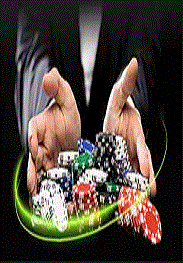 These terms and conditions must be read and understood by anybody wishing to play any game, or utilize any service found on newestnodeposits.com. By continuing past this point, you acknowledge and accept that these terms and conditions constitute a binding user agreement.
This website is intended solely for the use of those over the age of 18. By remaining on this website, you confirm that you are over the age of 18.
All information contained within this website was factual at the time of writing, but we make no guarantees. We do our best to keep everything up to date, however, as we link to third party websites we are unable to provide a guarantee that all details are correct at all times.
Newestnodeposits.com will not be held accountable or liable for losses or damages that occur to you or to your personal property as a consequence of the use of this website, or any website to which we provide links.
You are under no legal obligation to agree with the rules set here, however, in the event that you decide not to agree or abide by them, you must immediately cease use of this site.